Growing your family is an exciting and beautiful time. During pregnancy, the human body grows and changes in an astounding amount of time. It's quite incredible!
And it's no mystery that the body changes to accommodate the heathy growth and development of your baby. Yet, many mothers-to-be experience varying degrees of aches and pains. While many doctors caution pregnant individuals regarding the use of over-the-counter pain relievers, you might be left wondering where you can turn for some relief.
At Chiropractic House, we've worked with various pregnant individuals, helping countless mothers-to-be have a safe and comfortable pregnancy. Chiropractic care can even help improve delivery and post-birth recovery! Keep reading to discover more about chiropractic care and pregnancy.
Common Effects of Pregnancy
During those nine months, the body undeniably undergoes many changes. Your belly rapidly grows to accommodate the growing fetus. As this happens, your center of gravity shifts toward the front of the pelvis, potentially leading to hip, pelvis, and back pain. As your baby continues to grow, the curve in the lower spine increases, furthering tension and stress on your body.
As you enter the later months of pregnancy, your body releases relaxin, a hormone that loosens the ligaments in the pelvis, makes more room for your baby to grow, and prepares your body for giving birth. Yet, this hormone also comes with a few downsides; It can cause imbalances, increase your risk of falls, and increase pain. However, chiropractic care offers a non-invasive approach to address your pain and help make this time as special and comfortable as possible.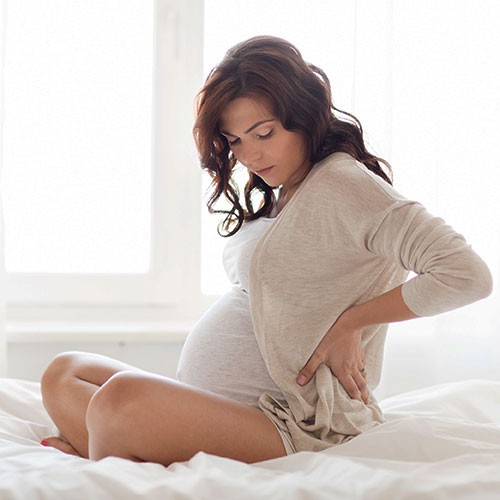 Chiropractic Care as Prenatal Care
If you're worried about the safety of chiropractic care during pregnancy, we can easily put those concerns to rest. Many studies show the efficacy and safety of chiropractic care during pregnancy, with many doctors recommending it to help improve pain and birth outcomes.
Throughout your pregnancy, chiropractic care can restore balance to the pelvis, make the birthing process that much easier, and improve posture, reducing aches and pains. Chiropractic care has even shown to decrease labor times, as well as reduce any need for medical intervention during your child's entrance into the world.
Visiting Chiropractic House

At Chiropractic House, Drs. Taylor Jacobs and Garrett Wilder use safe and effective corrective adjustments to help you have your best and most comfortable pregnancy yet. The Webster Technique, in particular, can help increase the room in your womb for your baby, as well as ensure a safe birth. Book your appointment with our expert team today.
If you're ready to experience the incredible advantages of chiropractic care first-hand, book an appointment with our caring and compassionate team today. We look forward to being your local Overland Park, KS chiropractors!