Wondering what to expect at your first visit? Are you curious what the step-by-step process might look like? At Chiropractic House, we've taken the time to lay it all out for you. Discover exactly what you can expect at your first visit with Drs. Taylor Jacobs and Garrett Wilder at Chiropractic House in Overland Park, Kansas.
Complete New Patient Forms
All new patients must complete our new member forms. This helps us gain a thorough understanding of your healthcare history, past injuries, and other factors that may be contributing to your current state of health. Drs. Taylor Jacobs and Garrett Wilder will also use this information to help create a customized plan, unique to you and your needs.
At your first visit, we'll take you on a quick tour of our offices. Through this brief exploration, we'll explain what we do, the process of chiropractic care, and the techniques and tools we incorporate in our specific practice and why. Throughout the tour, feel free to ask any questions or bring up any concerns you might have. We are more than happy to help put your mind at ease.
Post-tour, you will undergo a one-on-one healthcare consultation with one of our team members. During this consult, we'll discuss your concerns, symptoms, goals, and pain. This discussion will further help us determine the best treatment for you.
After your consultation, your chiropractor, Dr. Taylor Jacobs or Dr. Garrett Wilder, will perform your physical exam. This involves analyzing and observing your spine, muscles, and nervous system. This provides a detailed overview of your nervous system and its current state.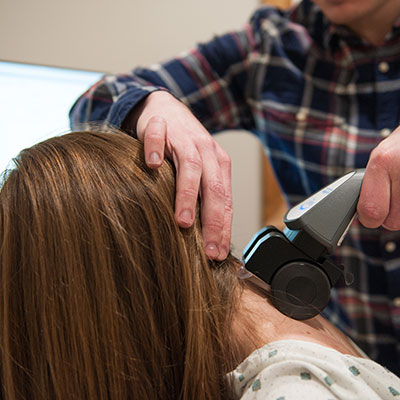 In some situations, we may recommend digital imaging, such as X-rays, to help us gain a better understanding of what's going on beneath the surface. If this is required, Dr. Taylor Jacobs or Dr. Garrett Wilder will discuss it with you and what the process entails.
Once your initial assessment is complete, you'll be asked to book a follow-up appointment. This appointment allows us to present the assessment findings to you, as well as detail your custom treatment plan.
Paving Your Road Toward Health
At Chiropractic House, we are dedicated to improving the health of the entire Overland Park, KS community. No matter your goals, we are here to help you work toward them, getting you back on track with your health.
Contact us today to book your appointment!
At Chiropractic House, Drs. Taylor Jacobs and Garrett Wilder perform a thorough examination and listen to your needs. From there, our team creates a fully customized treatment plan unique to you and your goals.
If you're ready to experience the incredible advantages of chiropractic care first-hand, book an appointment with our caring and compassionate team today. We look forward to being your local Overland Park, KS chiropractors!